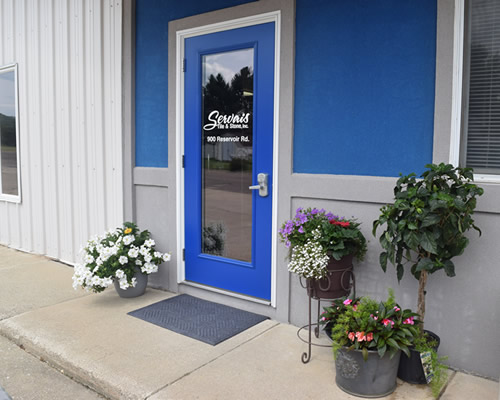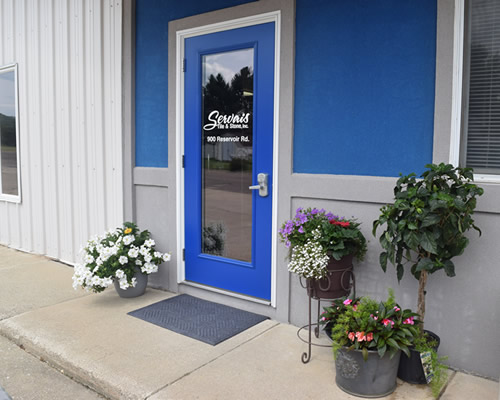 Servais Tile & Stone, Inc. is a 2nd generation company, originally founded in 1974 by Dennis Servais under the name Servais Tile Company in La Crosse, WI. Dennis established many lasting relationships with local architects and general contractors that continue today. Servais Tile & Stone was established in 1999 when Troy, Dennis's son, took over the business with the addition of granite and stone fabrication. Troy began working in the tile business as a teenager, learning the trade first hand from his father. He continued to work for Servais Tile Company during college break times when he attended UW Stevens Point, earning a degree in Forestry Management. With his developed passion for excellence and hard work, Troy decided to make a career in the tile industry after college, and when Dennis retired, Troy continued serving the area, now as Servais Tile & Stone, based in Rushford, MN.
After twenty-plus years, Servais Tile & Stone continues to thrive with large commercial jobs including many in healthcare, education and food service. Servais Tile & Stone also prides itself on unique residential offerings including custom walk-in showers, bathrooms, kitchens, fireplaces and granite, quartz and marble countertops. Servais Tile & Stone can be involved with projects of any size and caliber.
With constant changes in the industry, Servais Tile & Stone employees stay current with evolving products and techniques, taking advantage of various continuing education and training offerings. Servais Tile & Stone is a proud member of the National Tile Contractors Association abiding by the most current and accurate tile installation standards and methods available. As a National Tile Contractors Association member, Servais Tile & Stone has proven success and competency and shown a desire to train and educate their employees.
Servais Tile & Stone is a member of the Bricklayers and Allied Craftworkers in MN and WI with a crew of journeymen tile setters, finishers and apprentices. Servais Tile & Stone is also a member of the La Crosse Area Builders Exchange keeping current with construction projects in the area. With a belief in supporting the local community, Servais Tile & Stone is also an active member of the Rushford Peterson Valley Chamber of Commerce.
Located in the Tri-State area, Servais Tile & Stone is able to serve many communities in Southeast Minnesota encompassing Rushford – Winona – Rochester – Albert Lea and south of the Twin Cities, Western Wisconsin extending from La Crosse – Eau Claire -Appleton and Madison in Wisconsin to parts of Northeast Iowa.